Teamwork wrote:

someone once said to buy the car you want to drive and not the one you want to be seen in.

But what if I bought the car I want to drive and want to be seen it?
haha, well played, sir


The main lights in combo with with fogs are plenty bright, and the high beams shine a mile ahead.

I'm not sure how it works with the TSI but I couldn't stand the 'unfinished' look with the GTI halogens. LED fogs across the board and then yellow halogen lights. It literally bothered me that the tail lights weren't LED either so I ordered a pair of the GTI LED tail lights with the amber directional. I already have the LED license plate lights and LED front directional as well.
yeah, it looks more uniform with the Golf TSIs - don't think the fogs are LED; they're bright as hell though (at least looking at them from the front).
EDIT: uploaded pics of the lights in action and daytime frontal views:
*note: camera was set to meter off of lights or area near them (shot metered off of darker areas is much brighter)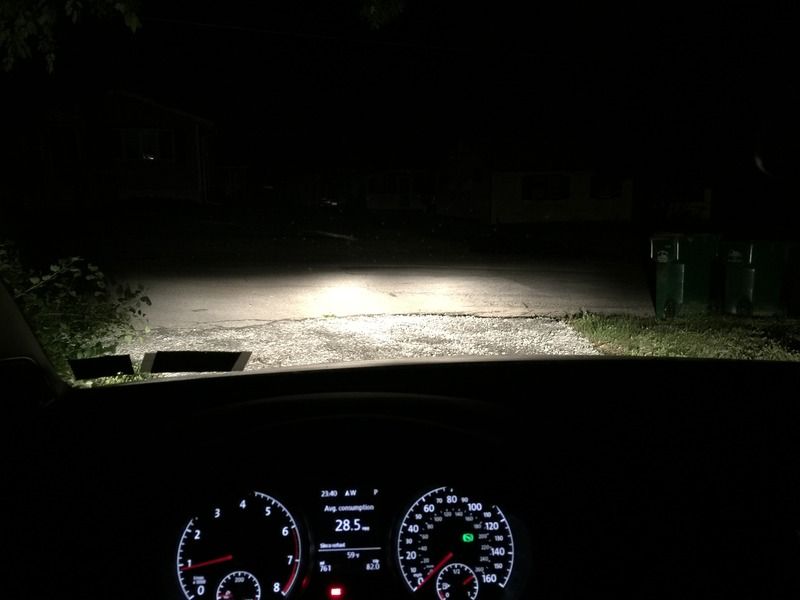 **note: car aimed slightly downhill on driveway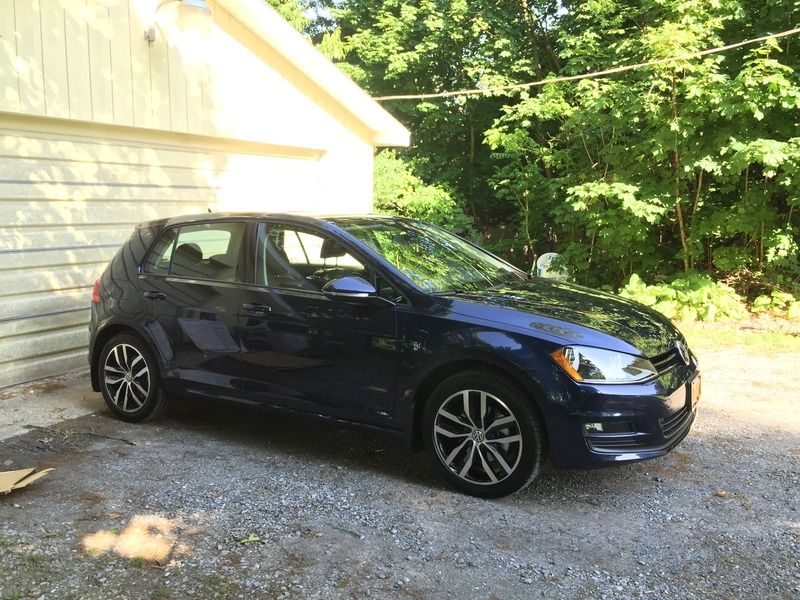 and a couple of pics of the blue beast with a b7 a4 (my favorite looking a4 generation):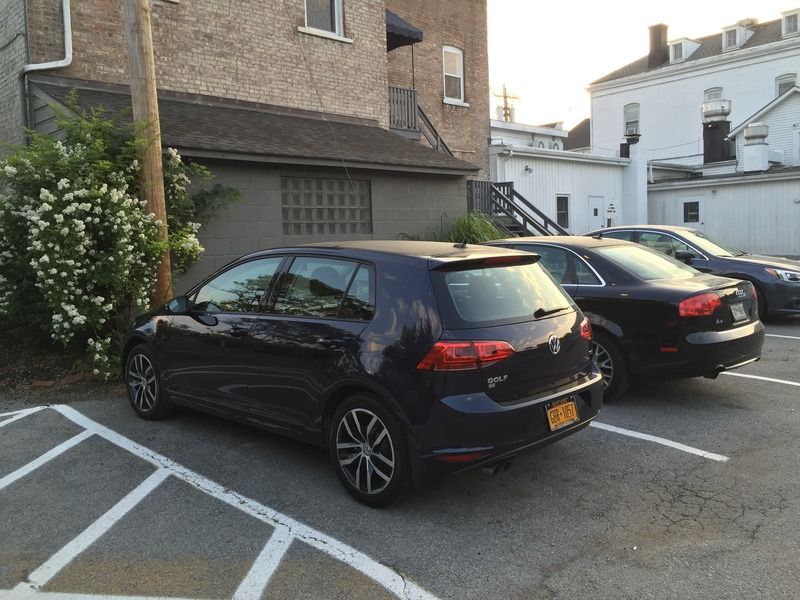 You missed the posts explaining why I was getting a new car (to ditch the stick).

Missed it.



Putting more than 1-2k down on a lease is typically considered foolish.

Never really understood this notion but a lot of variables could be at play. For one, for people that refuse to put anything but a security deposit down (typically $500) do you really want to be paying $260+ a month for a Civic LX for 36 months? They get the money either way nothings for free and if it was me (personally) I'd rather do it up front and be done with it then have more then I "think I have".
what i've read about that points out that you could hold the money in an account (or even under your bed) or invest it rather than putting it down on the lease. if you total a lease car, typically you lose everything you put into the lease and have to start over. That's one of the main risks of a lease. of course, your investments could turn sour and you could lose out on that end too. it makes much more sense to put more money down on a loan though (you could also invest or hold onto money with a loan too, but the payments will typically be much bigger).
I think there is a negative stigma about leasing which is for the most part uncalled for.

I highly recommend leasing to the right candidates... I would be still doing it if I was a "right candidate" but I'm no longer. My best friend who had a negative stigma about leasing I literally had to sell the idea to him even though he was essentially the perfect candidate. I think he's glad I did too...
yeah, it's not ideal for people like you who want to put a lot down on the car and keep it for many years, but many other people can benefit from the lower payments and other options a lease offers.