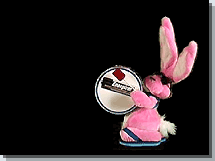 According to a report from the National Highway Traffic Safety Administration,
these cars may continue starting and stopping on their own until either the key fob battery dies or the car runs out of gas.
NHTSA warns that if these cars are parked in an enclosed area when the car starts, there's risk of carbon monoxide build-up that could cause headache, dizziness or in an extreme instance, asphyxiation.
The recall involves 2010-2012 Outback and Legacy models as well as 2012-2013 Impreza and 2013 XV Crosstreks. Only CVT versions of these models equipped with the Audiovox remote engine starters are affected.
Read more:
http://www.autoweek.com/article/2013030 ... z2N4GrhOyc
Follow us: @AutoweekUSA on Twitter | AutoweekUSA on Facebook