My S-10 had two bubbly paint/rust spots on the drivers side door and cab corner. I had a nice dry weekend so I fixed them.
I peeled the lose paint off and wire brushed it.

Sanded it down with a power sander and taped it off, ready for primer.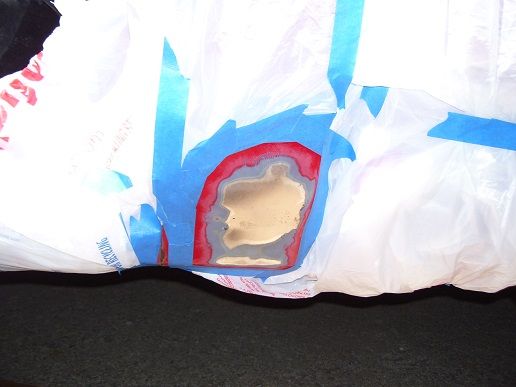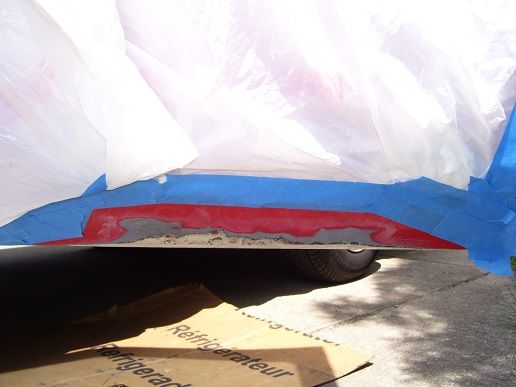 Primer is on.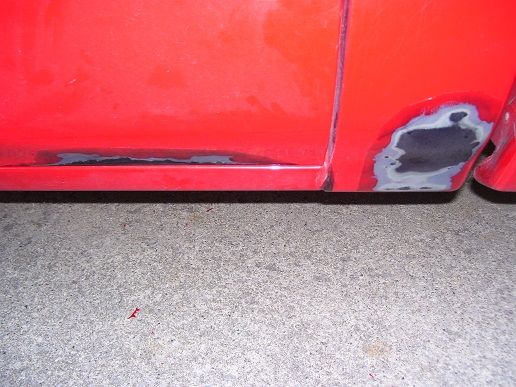 Painted!