So I picked this up in early June for a steal. 99 Ram 2500 4x4, 148,xxx miles, 360 motor, reman transmission, came with the plow and a hitch and a spare rear door.
[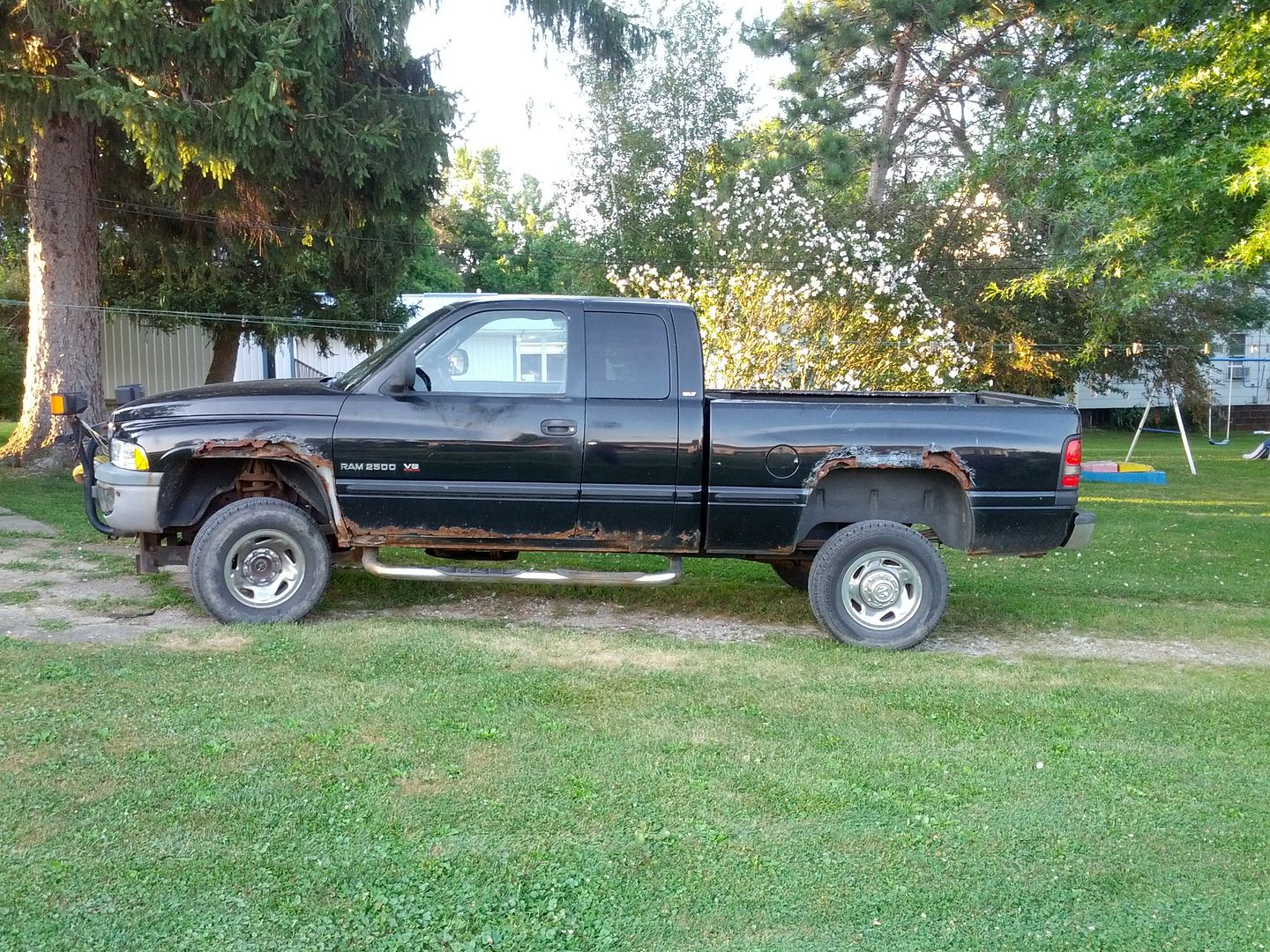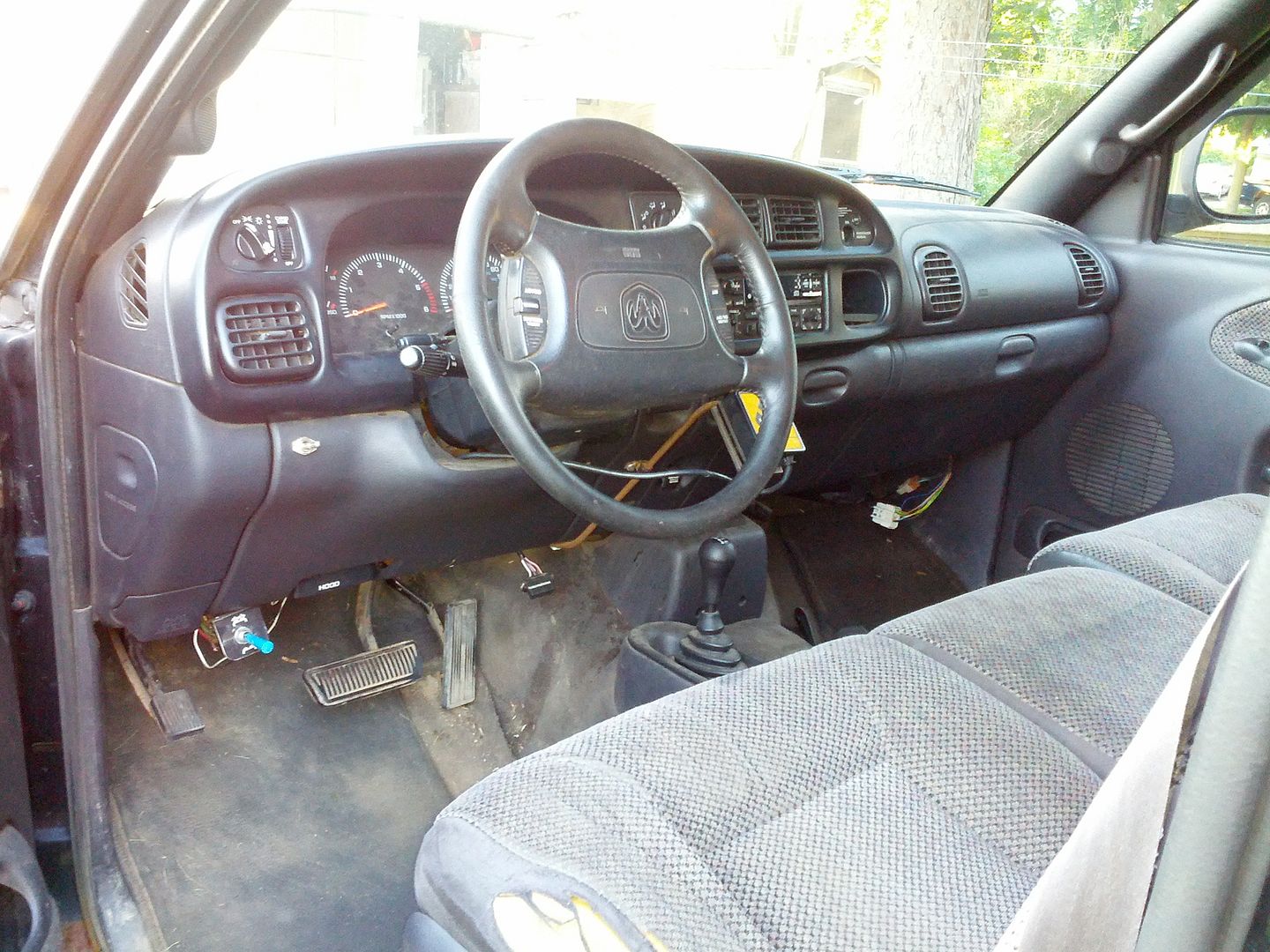 WHERE'S THE THIRD PEDAL?! Unfortunately I couldn't be too picky. It'll work for now.
At some point the transmission will go or I'll have some spare cash and I'll swap a 6MT into it.
So far I have: Replaced the pads and rotors (which he also sent with the truck)... and both brake calipers, one brake hose, several feet of brake line, etc. Worst brake job I've done by far. Had to go buy a bunch of tools since I didn't have a torque wrench rated that high, or a socket big enough for the axle nut, so on and so forth. New headlights since the original owner massively f*cked them up. One was taking on water, the other was busted and held in place with silicone and expanding foam. Idiots...
To come: She needs new plow lights, wiring harness on existing lights is FUBAR. Same story for the aftermarket fog lights. Rear passenger door won't open. Gonna fix that. Stereo. MY GOD it needs a stereo! CD player doesn't work and the volume control is possessed. Already have the unit, just need the wiring and install kits. Down the line I'll upgrade the speakers and add a sub. Body and paint needs done. Amazingly the underside is clean as shit for a well used plow truck. Also needs a tiny bit of interior work, but not too much.
I got it for next to nothing and it's a major upgrade from my old Dakota. Now I just have to get to work on her and keep her in good shape.