A 1983 Yamaha Venture Royale 1200.
43,xxx on the clock. Needs some new plastics at some point and needs some work, but nothing too bad.
Got her dirt cheap for what she is. Brand new tires, spare brake pads, etc.
One question...
Does this bike make my ass look fast?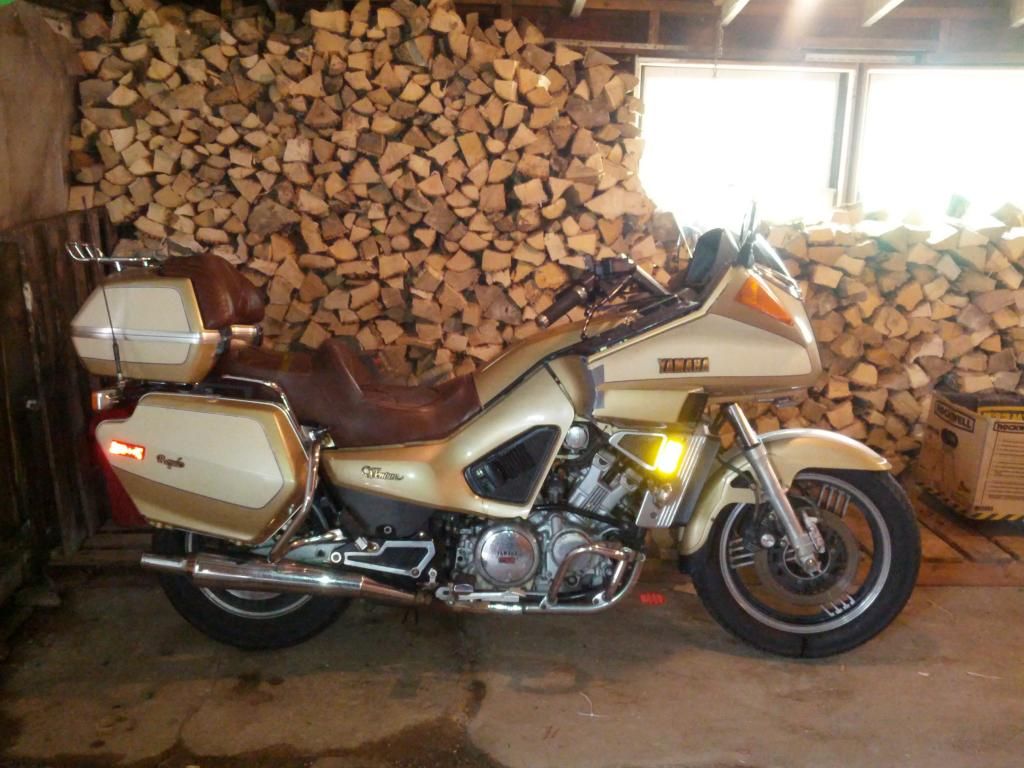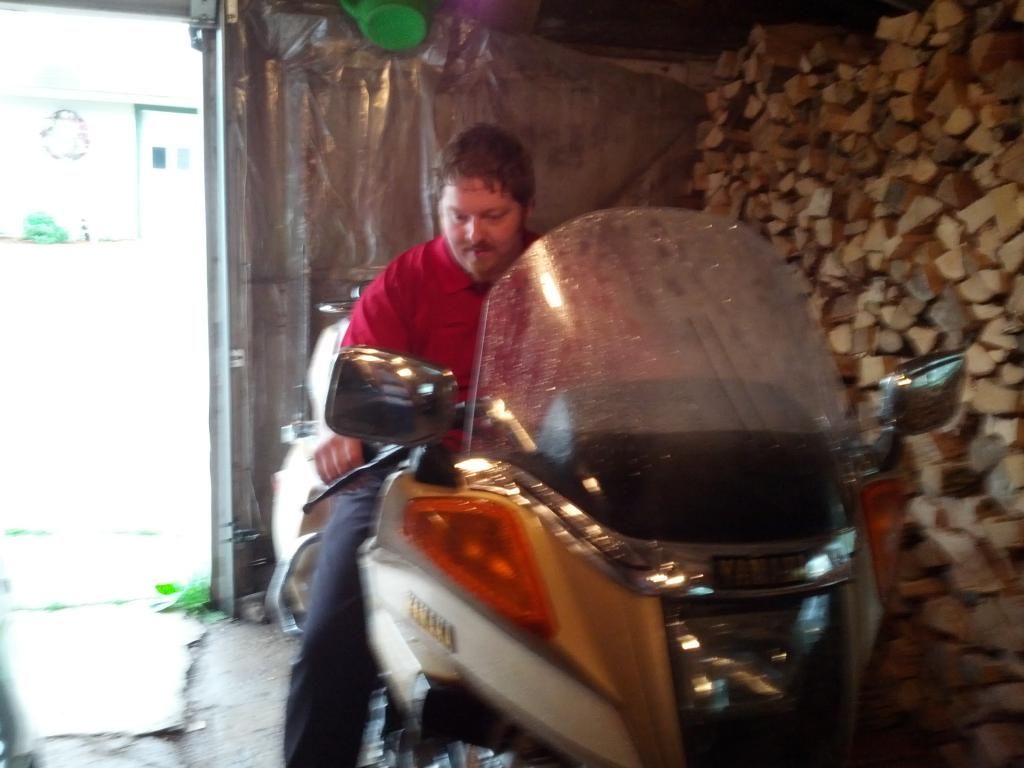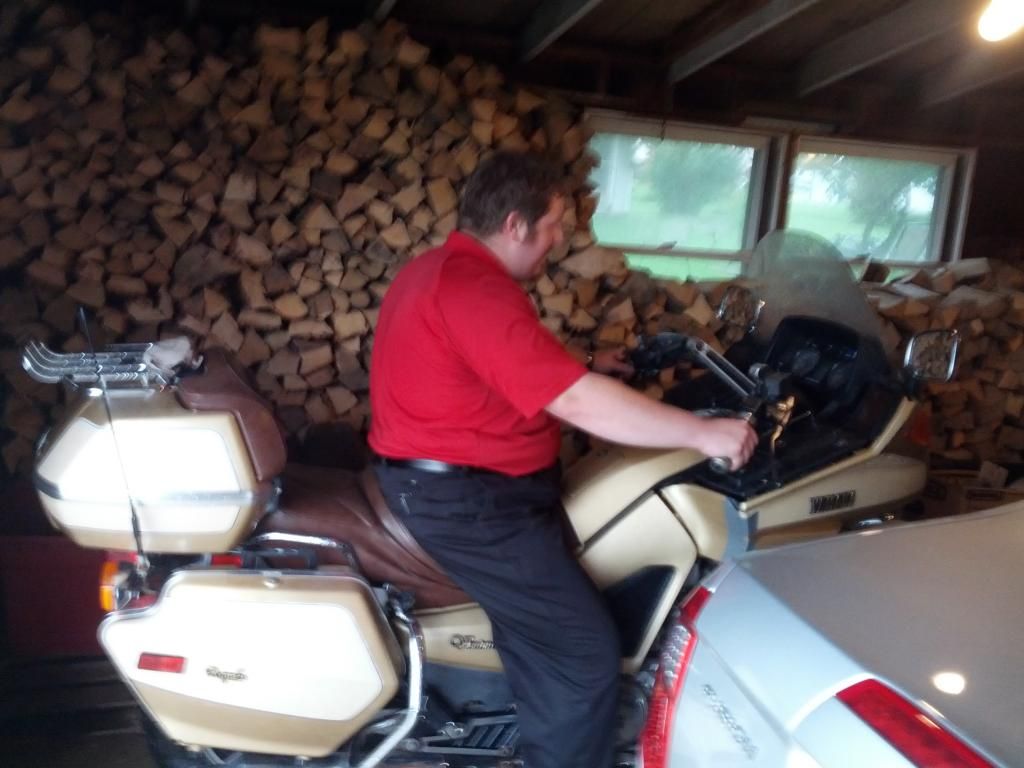 Got gear as well. Don't have a pic of the jacket, but here's the helmet.
It's an HJC CL-17.