It's that time again Boisengurls:
Annual CEMA Charity Car Show is this Saturday
June 7, 2014 , Auburn Hills, MI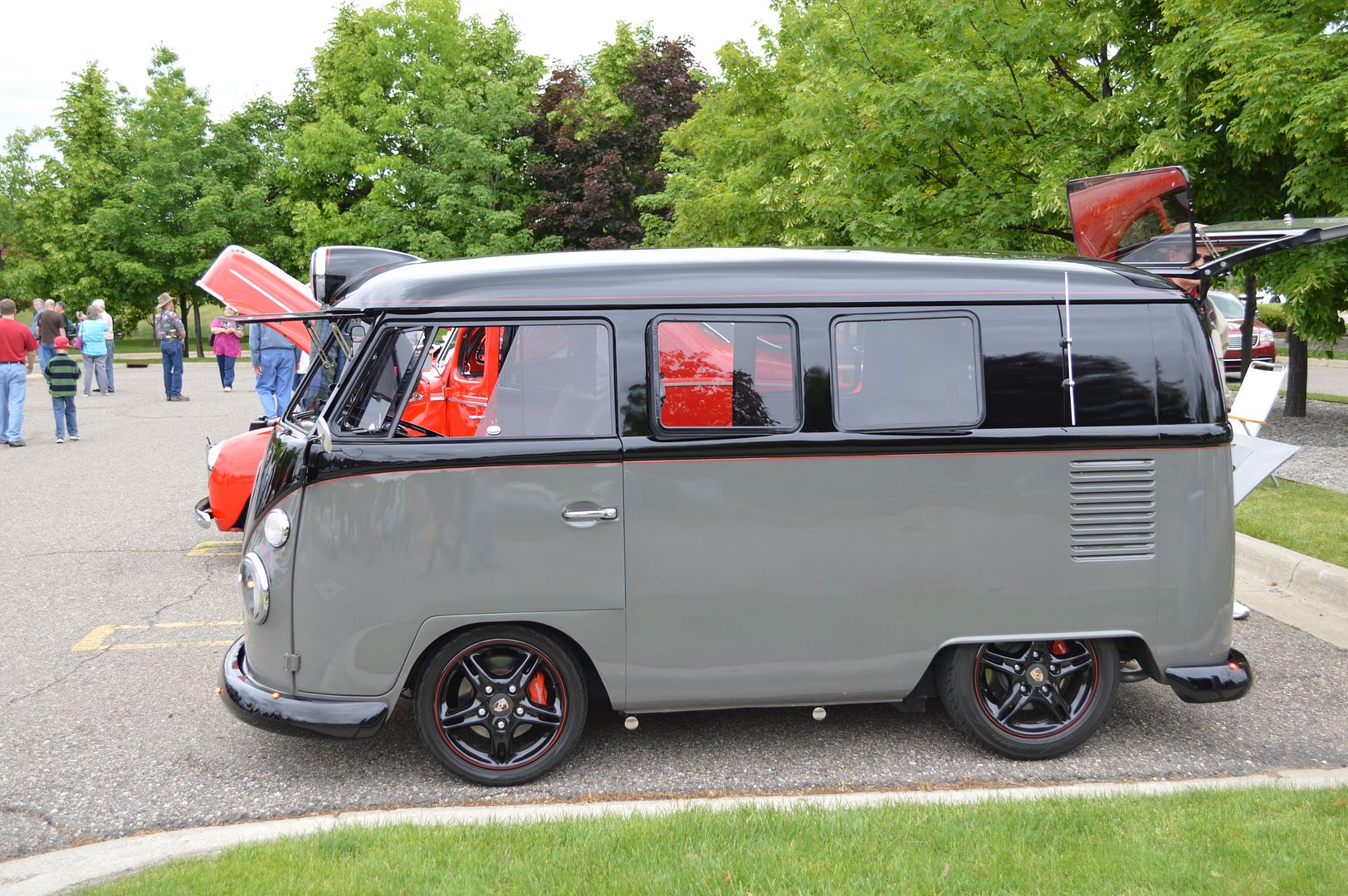 Show-goers look over one of the vehicles at a recent CEMA Charity Car Show event.
The Chrysler Employee Motorsport Association's (CEMA) 25th annual Charity Car Show is this Saturday (June 7) on the grounds of the Walter P. Chrysler Museum.
With the theme "100th Anniversary of Dodge," the show will run from 9 a.m. to 4 p.m., rain or shine. This year's local charity recipients are the Leader Dogs for the Blind (Rochester, Mich.) and the Interfaith Volunteer Caregivers (Center Line, Mich.).
The show also highlights the 50th anniversary of the HEMI® 426 engine. John Wehrly, former Chrysler HEMI engineering manager, will provide a historical presentation. There will be a presentation on the "Birth of a Car" with several product design engineers highlighting the design background of several new vehicles. Both will be in the museum theater.
The show honors all vehicles, while highlighting "fabulous Dodge heritage vehicles of the past," along with their present models. The car show is open to all makes and models of vehicles, not just Chrysler Group products or employees. Many Dodge car clubs from around the country will be in attendance to celebrate this anniversary.
Day-of-show vehicle registrations ($20) are welcome. More than 20 awards will be presented in several different judging classes.
The car show itself is free to spectators, so family and friends are welcome. Shuttle service to the show grounds will be available all day from Lot 26 on the Auburn Hills Complex campus.
The Walter P. Chrysler Museum (closed since December 2012) will be open again this year for this one-day event (the only time you can visit the museum this year) so don't miss a chance to tour the facility. Entrance to the museum is free, but donations are kindly asked to help support CEMA's two charity organizations.
Food will be available all day, along with a new DJ and many vendors.
The CEMA club is open to all Chrysler Group employees and retirees. Visit the website (
www.cemaclub.org
) for more information on how to join.
Address car show questions to
carshow@cemaclub.org
.