with an aerosol spray bomb!

Before:
After (note the overspray):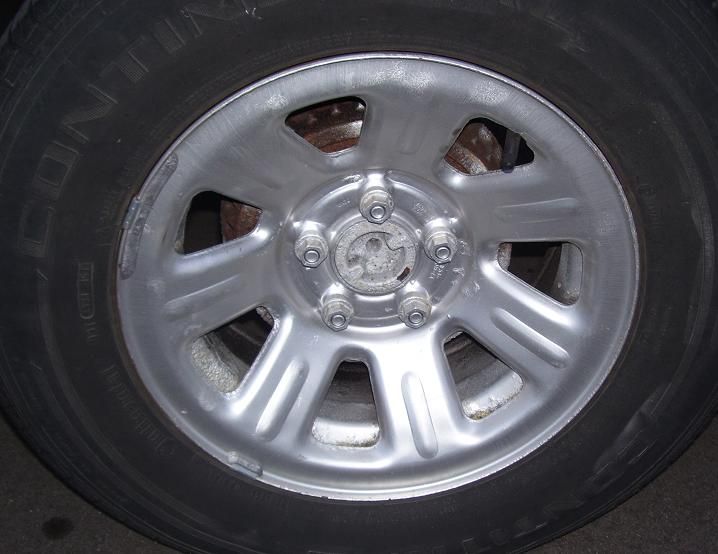 Now, after all winter long, they look worse than before. Maybe come warmer weather I'll get some flat black paint.

Yeah, I later sprayed the centers that were previously taped off when I chucked the center caps for the raw lug nuts look.
Actually, I would like to get some standard steel wheels like the spare is mounted on, the kind you see on police cars and taxis.