Hey everyone,
I made my first few posts earlier today while procrastinating at work, so I thought I'd introduce myself here, too.
Anyway, as the title suggests, I'm living in Cleveland, Ohio right now. Moved here for work March this year. Grew up in Queens, NY and went to school in Atlanta, GA until then.
I'm currently driving an '06 Infiniti G35, 6MT of course. The interior trim is kinda plasticky and likes to rattle/squeak. Also, the hard suspension is killer over the bumpy roads (which, as I found out upon arriving in Cleveland, is in no short order around here). Nonetheless, the car drives and sounds awesome. I leave the windows down most of the time because I prefer the exhaust note to the radio, esp during rev-matched downshifts

I am a little worried about winter though, namely snow and rust. For the former, I have a set of Blizzaks mounted on 17-inch 350z wheels, which worked pretty well in the couple of snowstorms we've had in March and April. Have yet to experience the full shebang though. As for rust, I plan to run the car through those touchless car washes or something once a week. Think that'll be enough?
Anyway, worthless w/o pics, right? Here are the few photos I have of the car. Looking forward to chatting with you guys!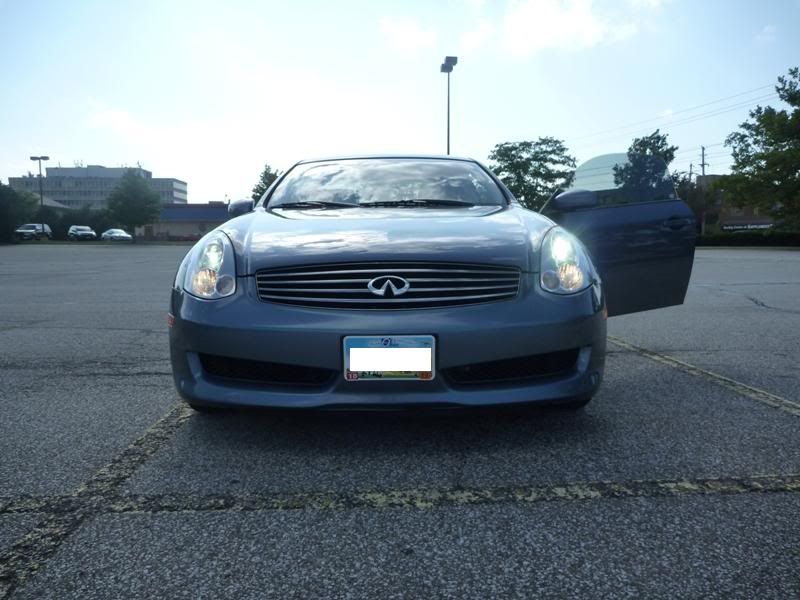 And, here's my entry pass: