It's stick: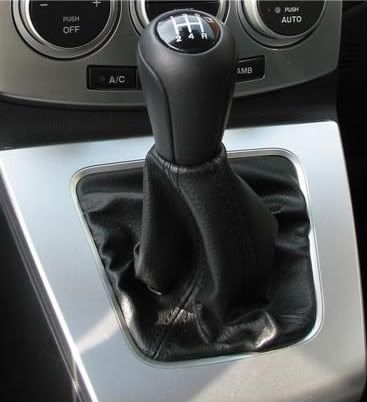 It's a Mazda: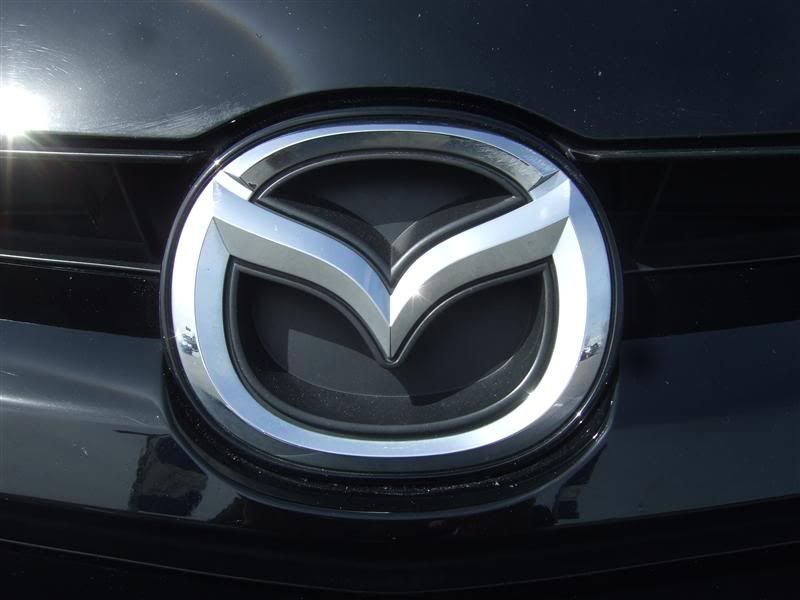 Has 17" rims:
Seats 6?!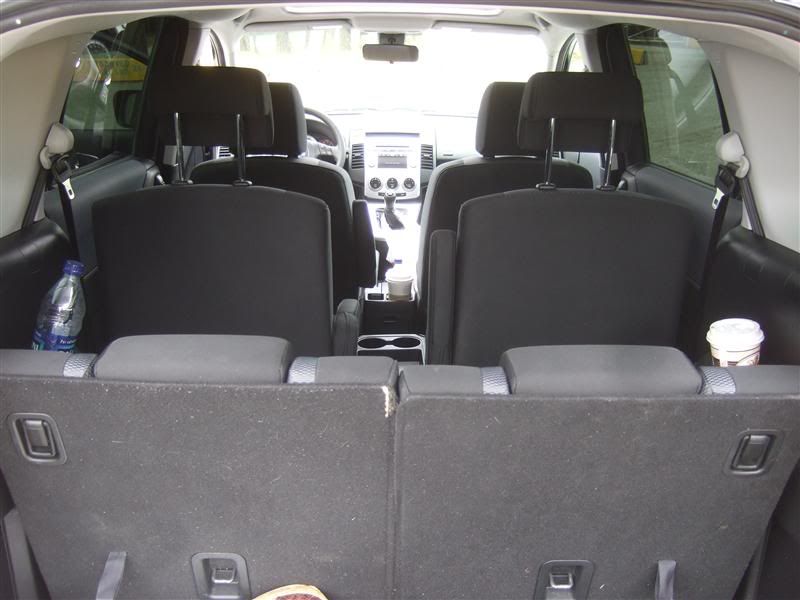 It's a 2007 Mazda 5 GT, and it is NOT a minivan! (Yea good luck convincing people with that.)
It's certainly more stylish.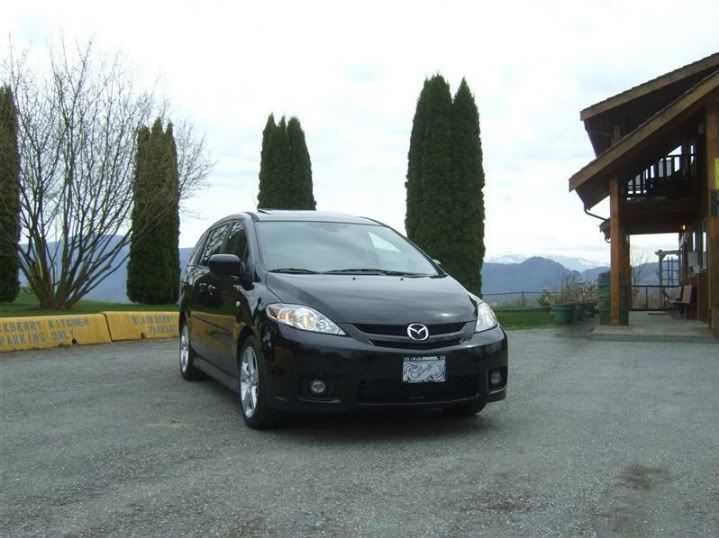 And more in your face.
I wonderred if we could take the 5 out camping.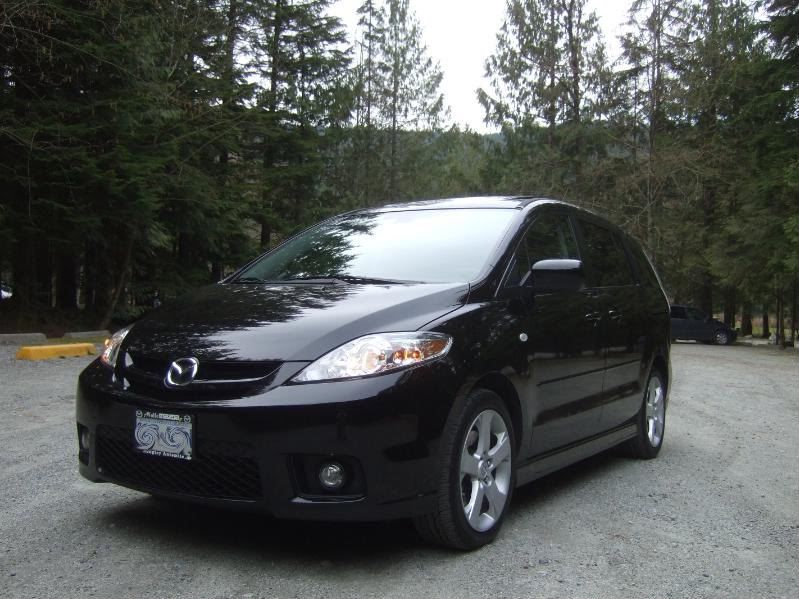 This urban cruiser replies yes, I'm ready for the great outdoors.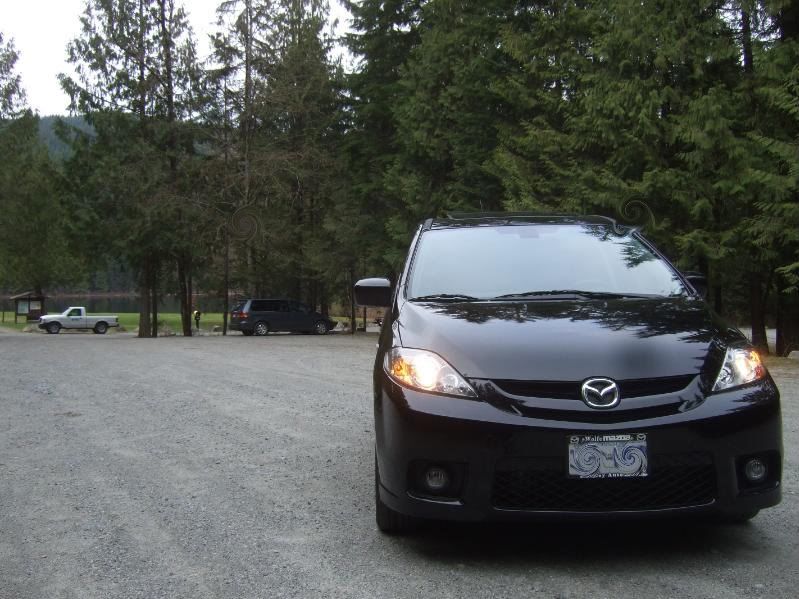 Goodbye Corolla, Hello 5! (That's my wife Marie, our mini-schnauzer Toby, and we'll be joined by our baby in 7 weeks!)
I took a cruise on Dewdney Trunk Road yesterday with all its twists and turns and the 5 just took it all with no complaints. The sport tuned fully independent suspension is very comfortable yet just hugs the road on turns although a front strut bar and rear sway bar would really help reduce the body roll with the tall narrow body. The throttle is DBW unfortunately but it is surprisingly responsive, heel-toe manouevers are just so much easier, and the short shifter is just absolutely made for quick, precise shifts. The 2.3L engine does get bogged down a bit at low RPMs but it remains quiet up to 3500RPM and is rev happy and sounds awesome beyond 3500RPM. Yah there's no doubt the 5 looks like a minivan, it certainly has the practicality and versatility of one, but it really doesn't drive like any other minivan. It's fun to drive when pushed, it's comfortable to drive when not, and overall I am very happy with the new car. I'll write a detailed review in the appropriate section when I've had the car for a little while but so far so good!