So on Monday I finally had time to go and change out my front mount with the one I had applied a polyurethane sealant to. What I saw when I took out the old mount surprised me but it made complete sense: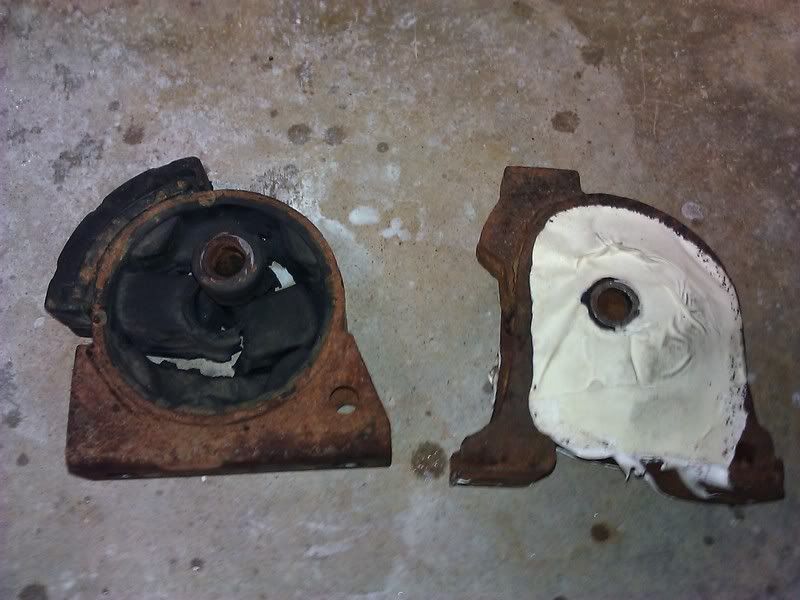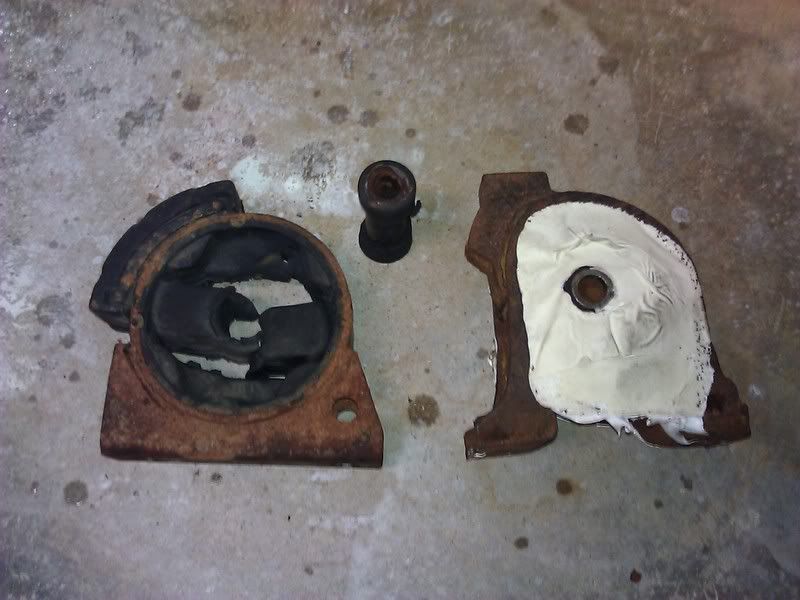 The one on the left is my old front mount. The center piece that the crossbolt went through had been completely
torn
off. And it showed with the way the car drove. Shuddered on every start, clunked and bucked on shifts, vibrated like hell at low RPM and high throttle load, and shuddered/vibrated even worse when I turned right. The other mount that I put in (it was one of my old mounts that I just poly'd up) made a world of difference. The car shudders a bit on starts before it's warmed up and vibrates marginally more at idle but everything other than that is wonderful. It's so smooth now. It's enjoyable to drive again.